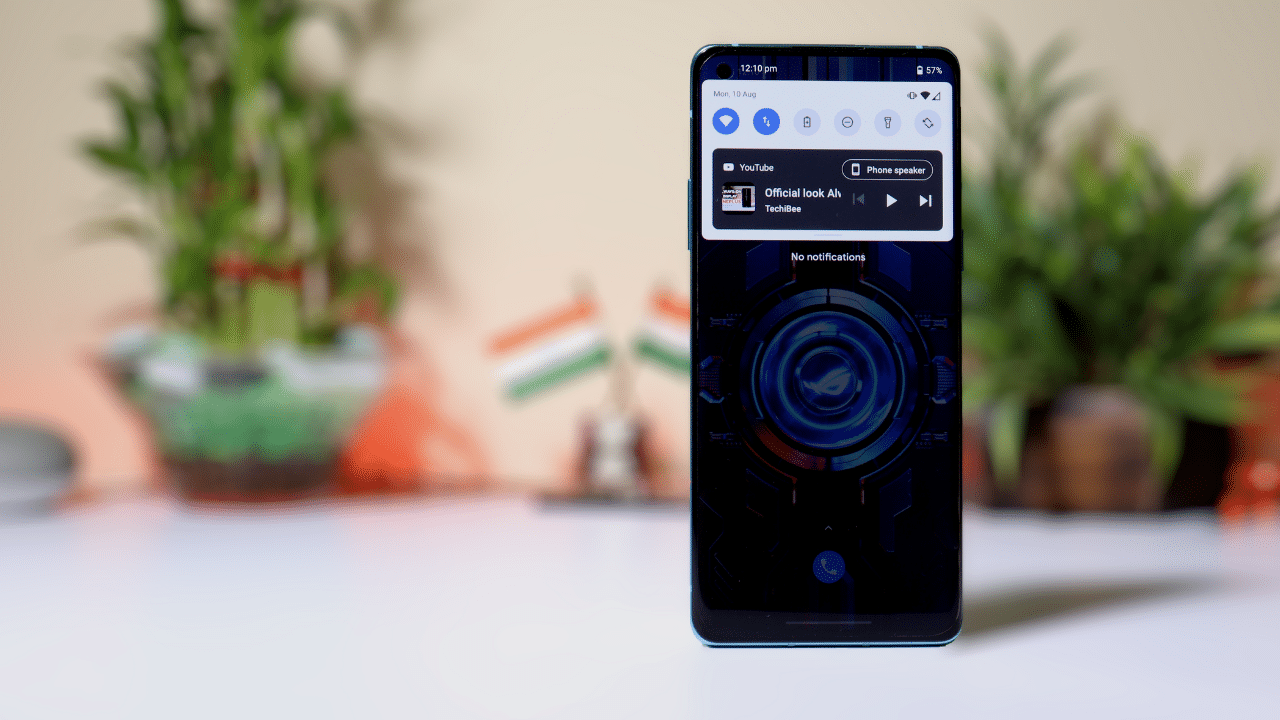 Power Shade App brings Android 11's UI to any Android device.
The first stable Android 11 release is just around the corner and a couple of third-party apps have already started introducing Android 11's UI to any Android device.
Today, the final developer preview ( Beta 3) based on Android 11 for Oneplus 8 series is also going to be released.A notifications panel customization app called Power Shade has introduced a new feature that brings Android 11's UI to any Android device.
Power Shade is a total notifications and Quick Settings panel replacement app.The app gives a lot of customization options to personalize the notifications shade on any Android device. The app offers color customization, advanced notifications controls, quick reply support, auto grouping of notifications, custom backgrounds, notification card themes and advanced quick settings customizations.
The app also let users use Android 11's new media controls UI on any Android device with support for all music player apps.
The app give an option to add a dedicated media controls UI to the notifications shade.The UI lets you control media playback and includes a button to let you switch the output device. The app is useful for those who won't be getting the Android 11 update on their devices.
You can download the Power Shade app from the Play Store or from the link given below. The app will require some permissions to be granted as it will use Android's Notification Listener and Accessibility Service APIs.
https://play.google.com/store/apps/details?id=com.treydev.pns
Key Features of App
Full color customization: Take the base layout and color all the elements how you like.
◎ Advanced notifications: Get it, read it, snooze or dismiss.
◎ Advanced music: Dynamic colors based on the currently playing album artwork. You can skip to any part of the track right from the notification's progress bar.
◎ Quick reply: Reply to your messages as soon as you see them. For all Android devices.
◎ Auto bundled: Tired of that one app that spams you notifications? Now they're all grouped together, for easy control.
◎ Custom background picture: Pick your favorite image to be displayed in the shade.
◎ Notification card themes: Android 10 inspired.
– Light: your ordinary notifications
– Colored: dynamically uses the notification's color as the card background.
– Dark: blend all your notifications with a pure black background (great on AMOLED screens).
◎ Quick settings panel
– Choose a different color for the background or foreground (icons) of the quick settings panel.
– Change brightness slider color.
– Useful icons with your current device information
– Choose your own profile picture to be displayed in the shade.
– Choose between a number of tile icon shapes (circle, square, teardrop, gradients and more)
– (Pro) Change quick settings grid layout (ie. number of columns and rows).
Written by the Android Architect 2020