intro
The Google pixel 4 finally arrived in late 2019, and long time pixel fans now have Google's latest version of android hardware and flagship software in the palm of there hands… Despite the mixed reviews of sub par battery life , super fast screen unlock and amazing google assistant software , I decided to continue my long awaited pixel fan boy indulgence and dive straight inn to the #TeamPixel 4 Experience for myself…
Key Features
N0.1 – Design.
N0.2 – Display
N0.3 – wireless charging – 18watts fast charge
N0.4 – Adaptive battery
N0.5 – Camera Performance
N0.5 – Camera's
N0.6 – Night sight
N0.7 – Motion Sense – radar technology
N0.8 – Security Face Unlock – infer-red sensors
N0.9 – Ai Software Performance
Specifications
Operating system
Android 10
Display
5.7-inch OLED, 2280×1080 (19:9)
90Hz
Processor
Qualcomm Snapdragon 855
Pixel Neural Core
RAM
6GB
Storage
64/128GB
Rear camera 1
12MP, 1.4µm, f/1.7, OIS, PDAF
Rear camera 2
16MP telephoto, 1,0µm, f/2.4
Front camera
8MP, f/2.0
90-degree lens
Audio
Stereo speakers
USB-C
Battery
2800mAh
Non-removable
Charging
18W USB-C PD
Qi wireless
Water resistance
IP68
Security
Face Unlock
Dimensions
147.1 x 68.8 x 8.2 mm
162 g
Colors
Just Black, Very White, Oh So Orange
N0.1 – Design.
On first impressions after my initial unboxing experience I was pleasantly surprised at the very sleek build, smooth glass back matt finish on this limited edition Pixel 4 in "Oh So Orange"… the silky smooth matt black sides which gives the device a very cool but premium look & feel in the hand and is surprisingly easy to hold one handed.
So with a brand new design re-fresh for 2019, gone away now is the 2 Toned glass and matt finish on the rear of the previous pixel 3 devices, and now a smooth, flat, material design theme, along with thinner side bezels, flat colour, a larger display screen, improved duel stereo speaker quality, face unlock, motion sense detection, 6gb ram, Snapdragon 855 + Pixel Neural Core, dual rear cameras including 16MP telephoto & 12MP primary camera, 90-degree front-facing camera lens, responsive volume rockers, a light Orange coloured power button which has a smooth soft touch contour edge for look and feel. I can appreciate the improved bright-and-color-accurate OLED panel, along with the largely bug-free software experience. I can give props to the 90Hz display, which is a truly wonderful addition to any phone, along with the excellent and well-balanced stereo speakers.
N0.2 – Display – full HD display – 5.7" 90 hz refresh rate OLED Display
No longer do we have the 60hz screen refresh rate of most other smart phones in this category, but now we have a full 90hz display which greatly improves the smooth, fluid scrolling experience which other android handsets have yet to offer.
Google's improved the display on the Pixel 4, too. While the Pixel 3 cleaned up its predecessor's mess, especially on the larger model, the OLED panel on the Pixel 4 is just sublime. Bright enough to use in daylight, color-accurate with a white balance that doesn't hew too blue for once, and incredible touch response, this is easily the best panel I've seen on a Google phone. But it's all about the 90Hz — or Smooth Display, as Google calls it.
Obviously the down side to this latest incarnation is the huge fore-head bezel which allows for the camera array and the soli radar technology which in my eyes showed some promise of something to look forward too if done correctly, and made to be fully useable in any given situation for the consumer's needs but, this is where function over form dosent meet up to the standards that were expected at launch. I was impressed at first but with the lack of usability it quickly became an after thought rather that a gold standard feature set all phones should have..
N0.3 – wireless charging – 18watts fast charge
A saving grace here is that the Pixel 4 comes with some impressive fast-charging technology, which we found could charge the phone from 0-50% in 38 minutes if you use the USB-C charger included in the box.
The phone took an hour and 53 minutes to entirely recharge – as with other fast-charging technologies, Googles focuses on speed initially to give you a quick top up, then slows down to finish charging your device.
This Pixel 4 also supports wireless charging, which we found useful when sitting at a desk, as we could prop the device up on a wireless charging stand or place it on a charging mat to ensure it was topped up throughout the day.

N0.4 – Adaptive battery

Frustratingly short battery life
Charging is impressively fast
Wireless charging is present
Battery life is one of the weakest elements of the Pixel 4, and it's quite a let-down to find such poor performance in this area on a modern flagship phone.
The Google Pixel 4 wouldn't last a full day after we took it off charge often at around 7am, with the phone dying by the early evening – and with intensive usage it often didn't last longer than the early afternoon.
This sub-par performance is arguably down to the 2,800mAh cell that powers the Pixel 4 – even though this device doesn't have the biggest screen to power that's a particularly smaller battery to include. The Pixel 3 didn't have great battery life either – and that phone had a larger battery at 2,915mAh. 
N0.5 – Camera Performance

Telephoto lens a useful addition
Software and AI help make pictures much better
Night Sight and astrophotography notable additions
The big upgrade on the Pixel 4 is the inclusion of a second rear camera – this is the first time Google has put more than one lens on the rear of a handset.
Two rear cameras is still pretty modest these days though, with most high-end flagships boasting three, four and in some cases even five.
Google likes to keep things simple in terms of hardware though, and there's a 12MP main camera (f/1.7, 77-degree field of view), assisted by the new 16MP telephoto lens (f/2.4, 52-degree field of view), allowing for improved zoom, better low-light shots and enhanced portrait photography.
The photography hardware isn't remarkably different compared to the Pixel 3, but Google has delivered another impressive camera setup here, with shots looking even more detailed than before.
The addition of the telephoto lens is notable too, enabling you to zoom in on subjects without losing quality. We've found this to work well, but it's not as impressive as on some other top-end Android phones
N0.5 – Camera's

Round the front you get an 8MP selfie camera (f/2.0, 90-degree field of view). It works perfectly well for selfie shots, though it's missing the wide-angle front camera innovation we saw on the Pixel 3.
Google has looked to software rather than hardware to give its cameras the edge in recent years, and here it's added an improved 'neural learning' AI chip for improved software manipulation of images.
Google has also brought live HDR+ to the Pixel 4, which gives you a real-time on-screen preview of what your final image will look like, rather than simply applying the enhancements after you've snapped a photo.
N0.6 – Night sight

Google's Night Sight mode, which sees the camera pull light seemingly from nowhere in ultra low-light situations for surprisingly bright, clear shots, gets an upgrade on the Pixel 4 as well – and it needs it, as competitors have caught up, with Huawei and Apple both now offering similarly strong night modes. The Pixel 4 also comes with a new astrophotography mode, which allows you to take bright, clear images of the moon, stars, with amazing clarity. Google reckons that when properly mounted on a tripod stand and placed in wide open spaces away from the hustle and bustle of city lights
N0.7 – Motion Sense – radar technology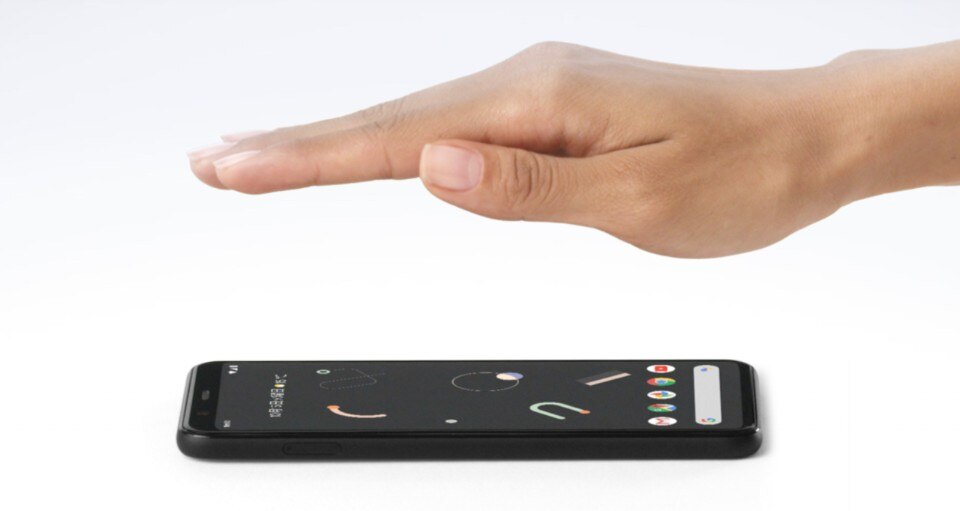 Google's project Soli integration…
Phone can detect when you're near, to turn on display
Gestures aren't available on many apps
Motion Sense drains a lot of battery
Another new feature on the Pixel 4 is Motion Sense. This enables you to use gesture controls to perform simple tasks when touching the screen of your smartphone isn't convenient, such as when you're driving, cooking or working out.
We've already seen gesture control built into smartphones, but instead of using a camera for this, the Pixel 4 comes with a radar chip embedded into the bezel above the screen.
The radar chip provides a wider, 180-degree field of view that allows the Pixel 4 to detect your hand from further away. Google says it's been working on the tech for five years – however, its first public outing is extremely limited.
Motion Sense can detect three things: presence, reach and gestures. With presence, the phone detects whether you're near the device. If you are, it'll power-on the always-on display, and when you move away it'll turn the display off to preserve power.
N0.8 – Security Face Unlock – infer-red sensors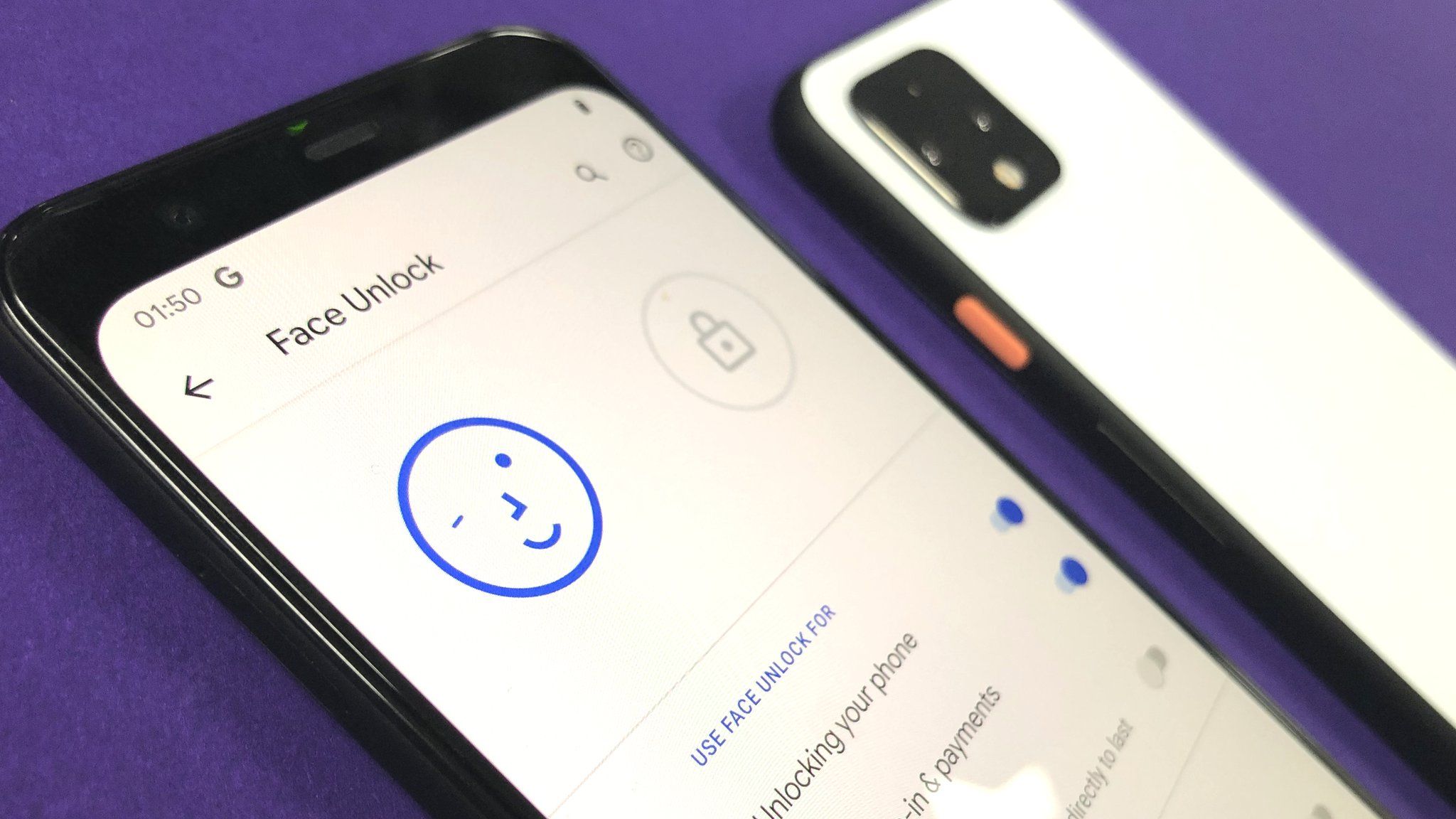 Google's invested a lot of money, time and, well, reputation, in making its first foray into facial biometrics a memorable one, and by all accounts, it's a success. The actual unlocking procedure is seamless, and the angle of activation is clearly wider than on the iPhone. It's also faster than Face ID, which makes unlocking your phone feel sort of ambient rather than intentional — you just pick up the phone, the screen is already on, and next thing you know you're on the home screen. It's sincerely magical the first few times it happens. Face unlock has its pros and cons. Technically, it's more seamless if you're standing in front of the phone, you're constantly authenticating.
The "ambiance" in that process comes from the Soli chip, a low-powered radar that Google's been developing for years as part of its Advanced Technology and Projects division. While Motion Sense, which I'll discuss below, is the showcase for Soli, increasing the speed of face unlock is an added bonus.
N0.9 – Ai Software Performance
Google's also enabled Ambient EQ, a feature borrowed from the Nest Home series to detect the color temperature in the surroundings and adjust the screen accordingly. The effect is very subtle — this isn't the same as Night Light, which makes the screen much more yellow, but it is on the same spectrum. I noticed it most when using my phone indoors at night, when most of the lights were warm and sleepy. It's one of those Google features you'll likely never notice but it adds just a little bit to the overall Pixel experience.
Final Conclusion….
I have enjoyed my time using the pixel 4 and still like many of its some what random features but, it dose have its flaws as well but, then no smart phone has it all, or is the perfect device in the imperfect world of technology…. I am some what of a Nexus/Pixel fanboy at heart so i have seen google grow with each and every handset model they have produced over the years and, google may not be perfect or have all the general bells and whistles other flagship smart phones but, the pure promise of seamlessly good software, user experiences and cohesive design is always something to be remembered…
written by Android Arcitect
special thanks too Techradar and `android Central