One UI official update release
Its official, it's finally here, the Uk updates for the Samsung Galaxy Note 10/10 Plus/ s10/s10e and Note 9 devices of the One UI update so, Samsung's popular One UI android skin is currently at version 2.5, still heavily based on Android 10 as per One UI 2.0 & 2.1 previously but, this Update is an impressive array of new features as Samsung currently works ahead by also gearing up for the android 11 release of One UI 3.0 in the near future so, let's explore what the current features are on this update and see what it has to offer…
Wireless DeX support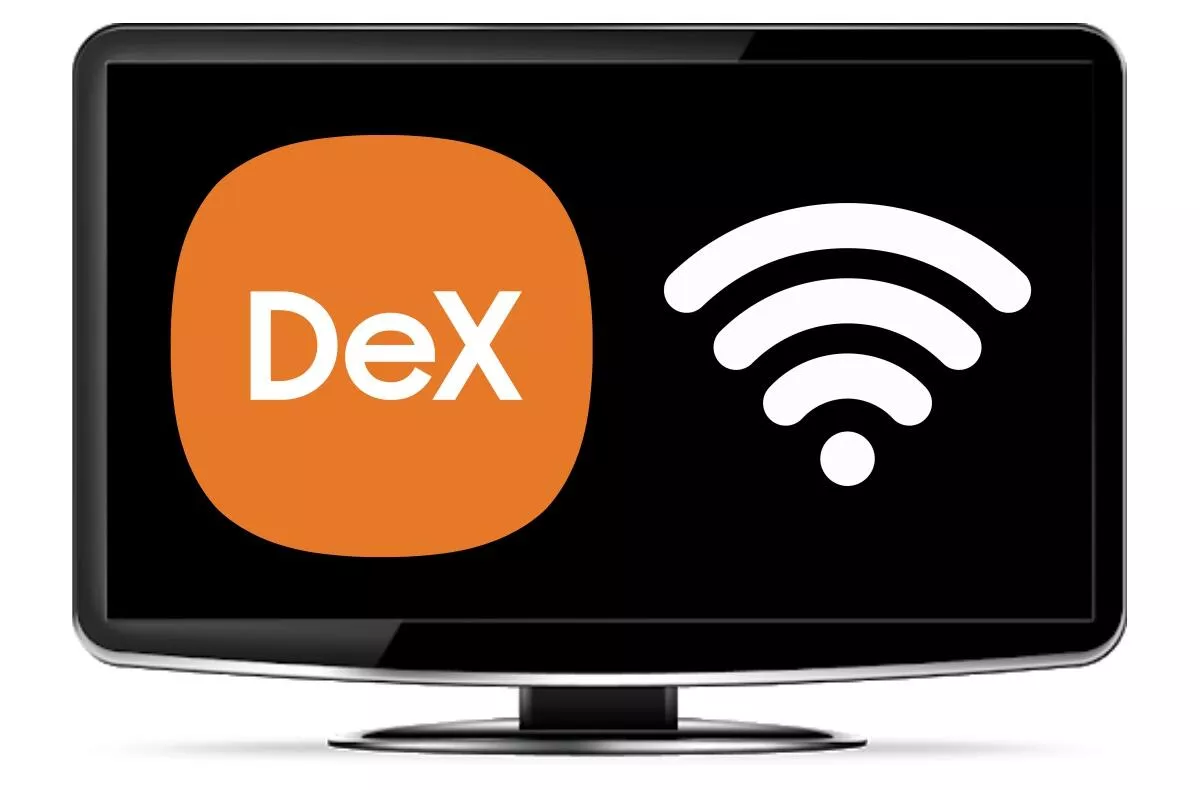 One of the new features of One UI 2.5 is Wireless DeX support. This feature lets you mirror your phone screen to a supported TV and use it as a touchpad to control the TV with multi-finger gestures. You can access this feature by tapping on the Samsung DeX icon in the quick panel. To control inputs on the TV screen, you can swipe up with three fingers to see recently opened apps, swipe down to return to the home screen, or swipe left or right to switch between apps.
Smarter Wi-Fi connectivity
You'll now get alerts for the quality of wi-fi connections from nearby wi-fi routers. The information will appear as Very fast, Fast, Normal, or Slow. You will also get the ability to share Wi-Fi passwords with other nearby Galaxy devices that are in your general contacts on your device so, should you wish to connect to a Wi-fi network you can request a password form a Galaxy user who is currently already on the same network as you are. The request password button will appear on the Wi-Fi password input screen.
New camera features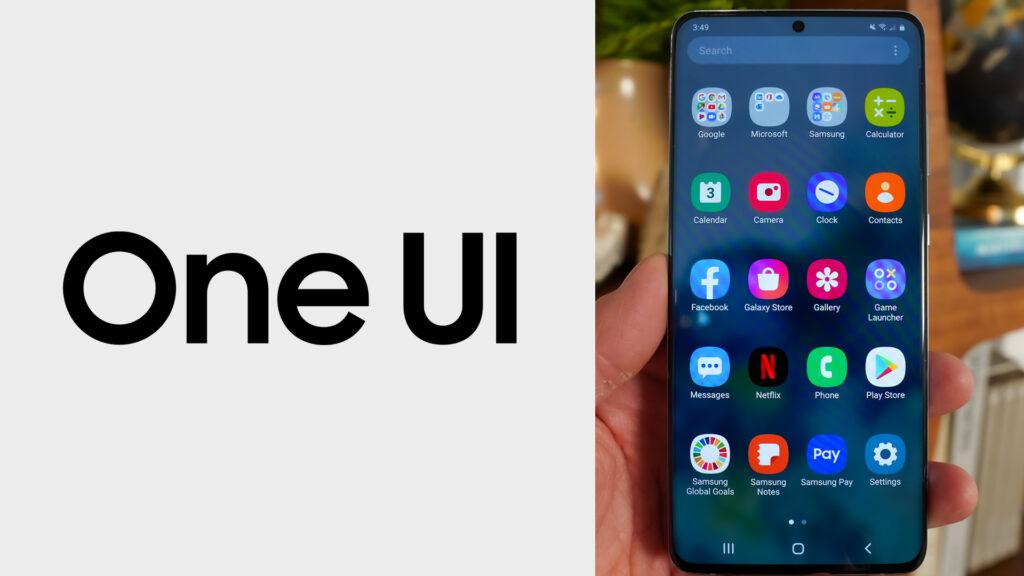 This update also brings several enhancements to the Pro video mode. When in Pro video mode, you'll now see a button on the top right corner to quickly record Full HD videos in 30fps. This button can also be configured to record 4K videos at 60fps. You also get a button to change the Autofocus area from the center to multi-focus. now Pro Video mode also gives you the ability to control your smartphone's mic direction. You can pick up specific sounds while shooting videos by selecting Front, Rear, or Omni direction sound options. When paired with the Galaxy Buds, you can use the earbuds as a pro-style lavalier microphone to minimize background noise and record better quality audio.
Better Cinematic Video Recording
In the Settings app, there's a new option called "Pro video size" for Camera, which lets you adjust the resolution of the Pro Video mode. It also adds the cinematic frame rate of 24 fps to 8K, 4K, and 1080p video resolutions. Additionally, it adds the 21:9 aspect ratio to all but 720p video recording, the same ratio used by most films.
Zoom Slider Control
In the Pro Video mode in Camera, there's a new "Zoom" button, which reveals a slider to adjust magnification. The slider provides better precision than using pinch-to-zoom gestures.
VU Meter for the Microphone
With the addition of the new microphone controls in Camera's Pro Video mode comes the inclusion of a VU (volume unit) meter, an indicator that represents the current signal level of the mics.
Adjust Focus Button
There are a couple of new button overlays on the viewfinder in Camera's Pro Video mode, one of which is for the autofocus area. You choose between having a single focus point in the center or multiple.
Histogram for Pro Shooting
Another new button added to the Pro Video shooting mode is the option to add a histogram, a chart that displays all the grayscale values of the image.
Video Playback Indicator
Instead of opening Settings to remember what options you chose for video playback resolution and frame rate, in Pro Video mode, there's a small indicator that displays the information. Here, you'll see either FHD (1080p), 4K, or 8K along with the frame rate, so you always know.
Reset Button for Pro Modes
There's a new "reset" button in both the Pro and Pro Video modes. So if you make adjustments, hitting the reset button will return everything to the defaults.
Touch Vibrations
In the Settings app for Camera, there's a new touch vibration option which, when enabled, adds small haptic feedback whenever you touch specific options in the Camera app.
Samsung Keyboard improvements
Samsung have also brought some improvements to the native keyboard application on their smartphone, You now have a new YouTube option in the settings of your keyboard — "the three-dot menu on the far right". Tapping the new YouTube shortcut in the Samsung Keyboard settings, you'll be able to quickly browse popular videos, and even search for a video from within the app where you're using the keyboard.
New options in Messages
The default Samsung messaging app also gets some new tricks thanks to One UI 2.5. You can now add, remove, and rename message categories. There's also a new feature that allows you to send SOS location-sharing messages every 30 minutes for 24 hours to a contact of your choice.
Navigation gestures with third-party launchers
If you have a third-party launcher like the Nova launcher, Action Launcher, or any other on your Galaxy phone, you will be able to use Android 10's full-screen navigation gestures with them after the One UI 2.5 update.
One UI 2.5 is currently available on the Samsung Galaxy Note 20 line, Galaxy Note 10 line, Galaxy S20 series, and the Galaxy Z Flip. The current update is about 1GB in size, depending on the phone you're using. It also carries some device stability improvements as well as bug fixes. Samsung has announced that One UI 2.5 will be heading to a number of Galaxy devices, including some older flagships. You can see the full list of Samsung phones in line to get the update below.
Entire Galaxy S20 series

Entire Galaxy Note 20 series

All Galaxy S10 devices, including S10e and S10 Lite
Samsung Galaxy S9 and Galaxy S9 Plus
All Galaxy Note 10 devices, including Note 10 Lite and 5G models

Samsung Galaxy Note 9

Galaxy Z Flip and Galaxy Z Flip 5G

All Samsung Galaxy Fold models
More features for One Ui 2.5….
Handwriting Lanaguages
Have you ever want to take notes in a different language? With One UI 2.5, you can adjust which language is recognized when writing handwritten notes. There are nine languages preinstalled and many more that you can download.
Action Icons
When enabled, icons will appear in Samsung Notes when a specific type of arrangement of the text is recognized. Selecting the icon will redirect you to the related action. This includes the ability to call numbers, send emails, solve equations, and visit websites.
AutoSave & Sync
Notes can now be saved automatically and synced across all your Samsung devices.
More Add-Ons
One UI 2.5 adds several new add-ons to improve Samsung Notes, including the ability to convert handwriting to text, fix handwritten shapes automatically, and adjust the color and thickness of written text.
New Edge Panel Features
More Apps
The number of apps you can add to the Edge panel has increased from ten in One UI 2.1 to 22 apps.
All Apps Button
At the bottom of the Apps' panel is a new "All apps" button that opens a small version of the app drawer.
Preset Times & Locations
You can preset time and location information for meetings and tasks.
Audio Bookmarks
When creating a note, you can now add an audio recording and link it to a specific line of text. When reviewing what you wrote, once you select the text, the audio will begin playing automatically. You can also add audio without connecting it to text.
PDF Support
Samsung Notes is now able to manage PDF files, and you can import and write on them.
Folders
You can now create folders in Samsung Notes, allowing you organize your notes.
Page Styles
Notes can be constructed either as individual pages or one long page that you can scroll through.
Page Templates
One UI 2.5 adds ten different page templates to choose from for note-taking, ranging from a sheet of paper with narrow lines to a grid.
Final Thoughts….
Samsung has indeed brought many customizations and features into this extensive android update… But with android 11 now officially released from google, Samsung are now ready to deliver One Ui 3.0 too the latest line of the S20/Note20 devices which by all acounts are already making a big impact in todays mobile tech industry….
Android Arcitect